Fleas and ticks are one of the most common types of ailment affecting dogs. These creepy blood-sucking parasites are not only annoying but can transport deadly and life-threatening diseases to your poor pooch. Hence, it is obvious to get rid of them as quickly as possible. For that, you require treatment methods and there are plenty of them to choose from which can hamper your decision making. Thus, we're here to list all possible treatment methods for you to simplify your choice making.
Types of Flea and Tick Treatment Methods
Chews
Similar to tablets, chews are flavored and sticky and are meant to be chewed before ultimately being swallowed. They are highly palatable and are easy to feed dogs. Flea and tick chews come in handy for those dogs who hate topical treatment methods.
Products – Nexgard Chewables, Simparica Chewables, etc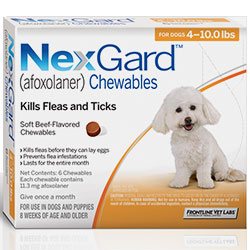 Buy Nexgard Chewables at Lowest Price | Free Shipping
Collars
Flea and Tick Collars contain chemicals that help to spread slowly but effectively all throughout the pet's body, killing the sleazy fleas and creepy ticks. They also help in protecting your furry pal for months from re-infestation. Collars are regarded as one of the simplest, cheapest and cost-effective methods of treating and preventing such parasites.
Products – Bayopet Flea and Tick Collar, Kiltix Tick Collar, Preventic Tick Control Collar, Scalibor, Seresto Flea and Tick Collar, etc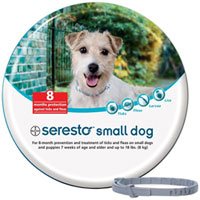 Get Seresto Collar for Dogs Here | Free Shipping!
Powders
Just like collars, powders emit a strong chemical that gets absorbed by the skin once applied. The chemical rapidly spreads all over the body, killing fleas, ticks and other various parasites that are present.
Product – Ultrum Flea and Tick Powder

Purchase Ultrum Powder For Dogs | Free Shipping!
Spot Ons
A spot on treatment is an external method of getting rid of fleas and ticks. All you have to do is apply the spot-on on the affected areas and leave it to dry. The solution will seep through the infected areas and effectively kill all fleas and ticks and simultaneously provide month-long protection.
Products – Prac-Tic Spot-On, Effipro Spot-On, Ultrum Line-Up Spot-On, etc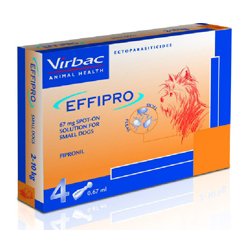 Effipro Spot-On for Dogs- Effective Treatment for Fleas and Ticks
Sprays
Another simple and easy method to treat and protect your pal from fleas and ticks is by using sprays. Simply spray the flea and tick spray on the affected areas but avoid the eyes of your pet. Sprays can last up to a few months provided your pet stays dry.
Products – Effipro Spray, Frontline Spray, Ultrum Ultimate Flea Spray, etc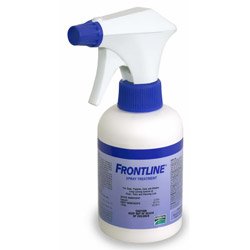 Buy Frontline Plus Spray Here | Free Shipping!
Tablets
The widely used treatment method for curing and preventing fleas and ticks is none other than tablets. Simply toss a tablet to your pal or if he's fussy, crush the content and mix it in his food or water.
Products – Capstar, Program Tablets, etc
Buy Capstar Flea Treatment Tablets For Dogs | Free Shipping!
While there are plenty of options to choose from, make sure you make the correct choice by keeping in mind the preference of your pet, side effects, how bad the flea and tick condition is, how many months of protection your pet needs, etc. If you're still skeptical about which treatment method to opt for; fret not, just call your local vet and ask him to help you out.
You may be also interested in reading Cost-Effective Natural Flea Treatment for Dogs and Cats.