Treating and Preventing Hookworm Disease in Dogs
Hookworms are a very common intestinal parasite that infects dogs in large numbers. These small, thin and less than inch-long worms have hook-like teeth, and though they are not life-threatening parasites, one type of species can cause fatal blood loss in small puppies. And thus, it is important to get rid of these pesky parasites as quickly as possible. Before we step into the ways in which a pet parent can treat and prevent hookworm disease, let us take a closer look at these yucky creatures(Hookworm Life Cycle and prevention). Below there is hookworm life cycle and prevention are given with the most common symptoms of it in dogs.
Symptoms of Hookworms in Dogs
Hookworm symptoms vary due to a number of factors like the type of hookworm species, age, and health of the dog that is infected, etc. Hence, the ones listed below are the common symptoms in canines.
Anemia especially in puppies
Appetite loss
Diarrhea
Excessive coughing
Skin irritation, mostly between the toes and in and around the feet areas
Tarry and/or bloody poop
If you notice any of these, rush to a vet and get your buddy examined.
Hookworm Life Cycle and prevention
Hookworms do have a life cycle, and the diagram below will help you in decoding it better.
Preventing Hookworm Disease in Dogs
Wormer treatments are available in the market that is effective in treating not just hookworms, but all gastrointestinal worms. Below are some of the top hookworm treatment products that treat hookworm diseases.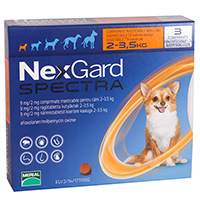 One of the best hookworm treatments available is Nexgard Spectra. These highly palatable chews are extremely multi-talented because apart from being a great wormer, it treats a wide range of other parasites including fleas, ticks, and mange. Furthermore, this monthly preventative is fast-acting and provides quick results. And not to forget, Nexgard Spectra prevents heartworm and is safe for all dog breeds as well as puppies.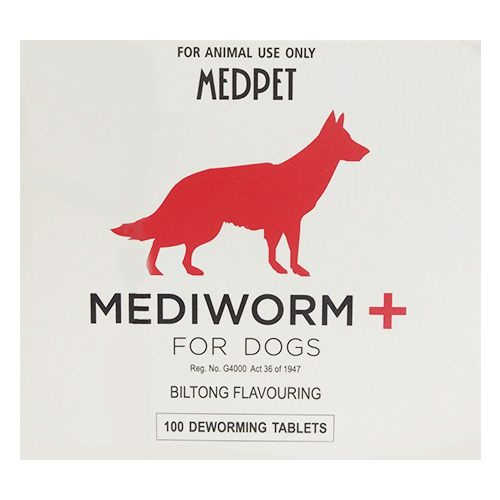 Another excellent wormer that treats worms like hookworms is Mediworm Plus. Apart from treating worms, these oral tablets are also effective against giardiasis in dogs. Also, this wormer treatment is cost-effective.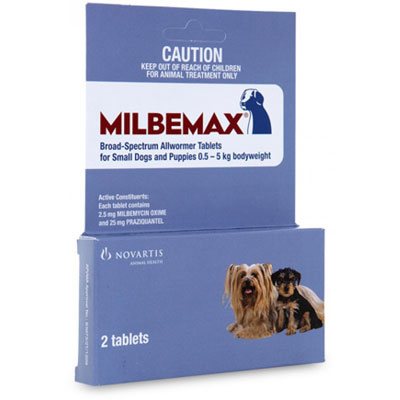 Widely known as a potent all-wormer, Milbemax is a top treatment option. It cures and controls almost all types of worms, including hookworms. These oral treatment tablets also prevent heartworm and are very safe for all dog breeds, including pregnant and lactating queens.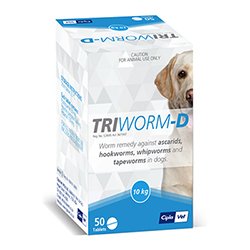 As the name suggests, Triworm-D dewormer works effectively against hookworms, tapeworms, and whipworms. A single dose is enough to treat these intestinal worms. Furthermore, this dewormer is safe for all dogs and young litters.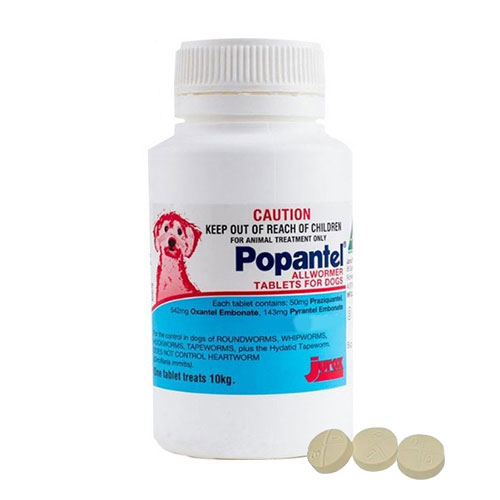 Last but certainly not least is Popantel tablets. This is a well-known treatment that kills most gastrointestinal worms, including hookworms. Moreover, heartworm preventative tablets can also be used.
Related Post: How Can You Tell If Your Pet Has Intestinal Worms?
How to Prevent Hookworms in Dogs?
Follow these basic steps and hookworm infection can easily be prevented. Keep your furry buddy on a de-worming preventative plan such as Nexgard Spectra.
Always pick up dog feces immediately because leaving it out there for long increases the possibility of worms in dogs. To keep your pet healthy, pay a regular visit to the vet.
Make sure your pal does not eat anything that lies on the ground, especially during your evening walks with him.
Contaminated water can lead to hookworms. Thus, provide him clean and fresh drinking water at all times.
Hookworms may not be a serious health issue, but prolonging it can become problematic. Hence, make sure you do your best in protecting your fur baby from such diseases. Keep him safe at all times.
Related Post: Two Best Deworming Treatments For Dogs